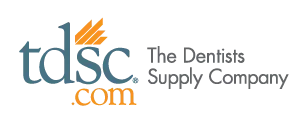 Membership just keeps getting better! Your newest benefit? Significant savings on dental supplies. The Florida Dental Association has affiliated with The Dentists Supply Company (TDSC) to offer members a new way to shop for dental supplies. TDSC is a member dentist led organization built to provide consistent, competitive pricing on dental supplies to members of organized dentistry regardless of practice size. When you buy from TDSC, you are joining a collective of visionary dental professionals who believe the profession should be shaped by those who practice it.
Dentists have already saved more than $6.5 million compared to MSRP on their dental supplies through TDSC.com. This is savings that can be reinvested back into the practice and patient care.
Ready to see how much you can save? Visit tdsc.com/florida to learn more and get started with a custom price comparison on the products you buy today.